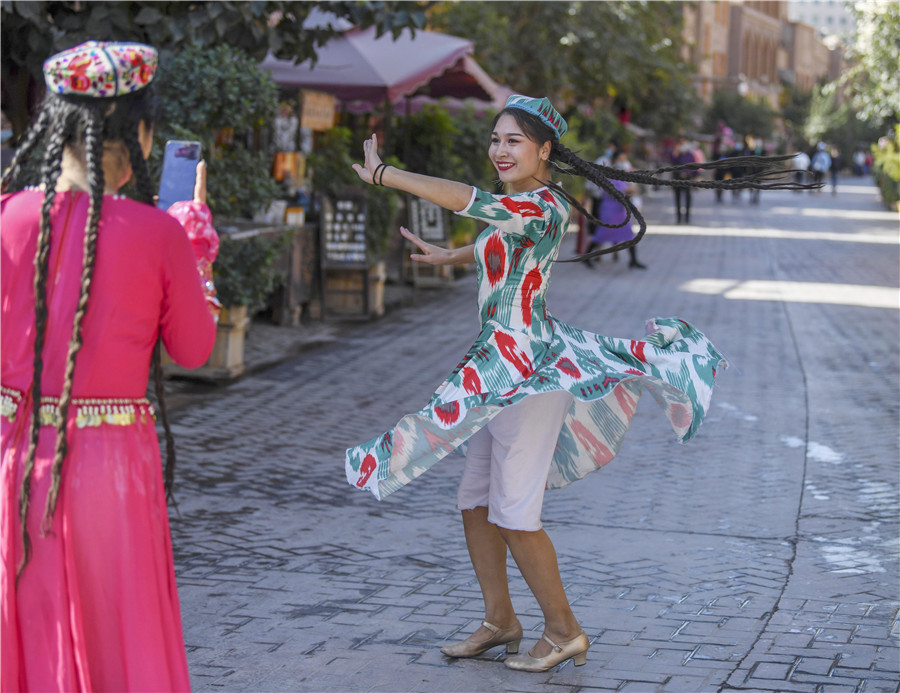 China dismissed on Tuesday an unfounded travel advisory issued by Canada that warns its citizens about visiting Xinjiang, and said facts and truth will stifle the lies and disinformation.
In an update to travel advice for Canadians visiting China, the Canadian government has added more detail regarding the Xinjiang Uygur autonomous region, warning that Canadians with ethnic ties to the region could be "at risk of arbitrary detention".
China has repeatedly refuted rumors related to Xinjiang, which are fabricated by certain institutions and individuals from the West, Foreign Ministry spokesman Zhao Lijian said at a daily news conference.
Xinjiang now enjoys social stability and sound development momentum, and the local people are living safe and happy lives, Zhao said, adding that all residents in Xinjiang fully enjoy their rights, including the rights to subsistence and development.
There is no need for Canadian citizens and other foreign citizens in China to worry as long as they abide by the laws, he said.
Tourists from home and abroad visiting Xinjiang have broken records in recent years, he said. The region received more than 200 million visitors in 2019.
"We welcome more foreigners to visit Xinjiang to see the real situation," he said.
Also at the news briefing, Zhao warned the United States to stop playing with fire over the Taiwan question and prudently deal with issues related to the island.
Zhao made the remark after the US State Department issued guidelines on Friday that will enable US officials to meet more freely with officials from Taiwan.
China urges the US to immediately stop any form of official contacts with Taiwan and to avoid sending wrong signals to "Taiwan independence" forces, so as not to subversively influence and damage Sino-US relations as well as peace and stability across the Taiwan Straits, he said.